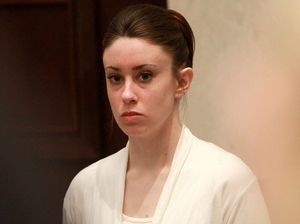 Disappointment over the not guilty in Casey Anthony murder trial has spurred an online campaign in honor of the Florida mother's dead 2-year-old.
A petition urging lawmakers to create a law in memory little Caylee Anthony has gone viral - garnering more than 250,000 signatures in less than 36 hours.
The campaign, launched by an Oklahoma woman on
Change.org
, asks lawmakers to craft "
Caylee's Law,
" which would make it a felony for a parent to fail to report a missing child to law enforcement.
Change.org, the site which launches numerous petitions a day in an effort to create social change, said on its blog that the petition is already the most popular of all time on the website.