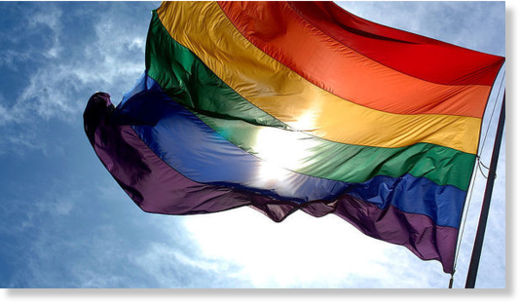 Almost half of Russians believe homosexuality is a human behavior acquired under the influence of the media, according to a poll taken by state-run pollster VTsIOM earlier this month.
"Forty-seven percent of the respondents said media and propaganda were the key factors contributing to development of a person's non-traditional sexual orientation," the pollster said in a press release issued Thursday.
Among other vital factors that impact the development of homosexuality, respondents named the influence of friends and parents (35 and 33 percent, respectively). Only 16 percent said that negative experience of past relationships with people of the opposite sex brings about homosexuality.