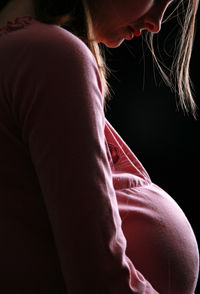 A new campaign to prevent teen pregnancies has been launched in Memphis in response to a huge spike in expectant mothers at one area high school.
According to recent statistics, 86 students at Frayser High School are pregnant or have given birth in the last year, myfoxmemphis.com
reported
.
The new campaign - called "No Baby!" - is designed to educate both teenage girls and boys about how to prevent and deal with unplanned pregnancies. The program is also tailored to give girls the confidence to "just say no" to sex.
"Right now, these girls don't know how to say 'no,' they're having sex when they don't want to, they just don't know how to say 'no,'" Deborah Hester Harrison with Girls Inc., which is a nonprofit group, told the news station.
Another concern for these young mothers is the lack of prenatal care.
"A lot of these girls aren't developmentally ready to be really effective parents, and that affects the child's development," Marc Goodman-Bryan with the Urban Child Institute said.