Fight among several costumed figures erupts in front of the Kodak Theatre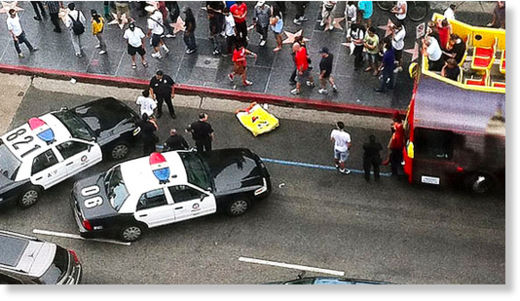 A brawl among several costumed figures erupted in front of the Kodak Theatre in Hollywood on Thursday evening, resulting in a Jack Sparrow character being pepper-sprayed, according to Los Angeles police.
The Jack Sparrow character was treated for minor injuries in the fight that reportedly included Cat Woman, an alien and a second pirate.
Cat Woman, the alien and the pirate fled following the free-for-all that played out in front of tourists on busy Hollywood Boulevard.
The incident was the latest run-in between characters who pose for pictures with tourists and then aggressively demand money.