Activists and police have clashed in the Ukrainian capital's center after communal workers tried to dismantle the camp. It follows a months-old conflict over the camp with the city administration.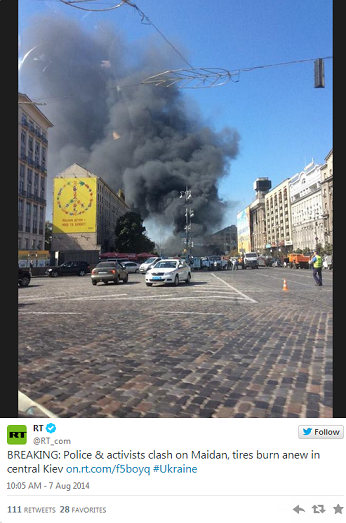 Camp residents are currently fortifying the old barricades and building new ones, Ria Novosti reported.
Law enforcement officials have been injured in the clashes with activists on the Kiev's Independence square, according to the Interior Ministry press service.
It's not known how many people were injured, ITAR-TASS reports. The majority of injuries were from stones thrown by protesters.
The smoke from burning tires can be smelt all over the city center, witnesses say.