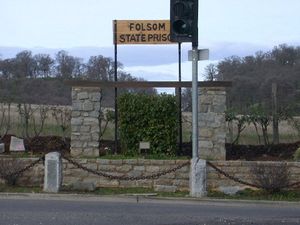 A riot Wednesday at a California prison holding many of the state's most hardened criminals left 11 inmates hospitalized, including one who was shot by correctional officers.
The disturbance inside a yard at the California State Prison, Sacramento in Folsom involved an unknown number of inmates after it broke out shortly after 11 a.m., said Terry Thornton, a spokeswoman for the California Department of Corrections and Rehabilitation.
In addition to the inmate who was shot, at least 10 were either stabbed or slashed during the riot, Thornton said. Their conditions have not been released and no other injuries have been reported.
Prison officials still don't know how many inmates were involved nor a possible motive, Thornton added.
It is at least the second known incident within a year at the 2,800-inmate maximum-security facility that opened in 1986 commonly known as New Folsom, due to its proximity to the more well-known Folsom State Prison, located 20 miles east of Sacramento.