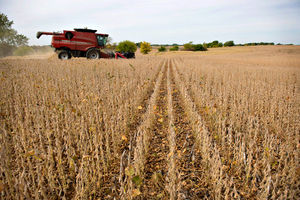 Food prices that doubled in the past 10 years are more the result of population growth and increased demand for protein-based diets than any cyclical reasons, according to Sunny Verghese, chief executive officer at Olam International Ltd. (OLAM), the Singapore-based commodities trader.
Three of the biggest annual gains in food prices in the past 20 years occurred since 2007, with the United Nations Food & Agriculture Organization's global food price index climbing to a record in 2010. Wheat and soybeans led commodities gains last year and corn jumped to a record in August.
"We've had a long period of food real price declines and food surpluses and we've had three very rapid food crises," Verghese said at the Kingsman sugar conference in Dubai yesterday. "The price inflation that we've seen in the three episodes is more a structural story and not a cyclical issue."