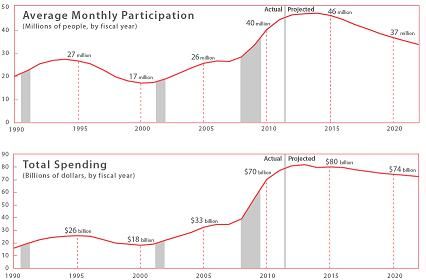 The Congressional Budget Office said Thursday that 45 million people in 2011 received
Supplemental Nutrition Assistance Program
benefits,
a 70% increase from 2007
. It said the number of people receiving the benefits, commonly known as food stamps, would continue growing until 2014.
Spending for the program, not including administrative costs, rose to $72 billion in 2011, up from $30 billion four years earlier. The CBO projected that
one in seven U.S. residents received food stamps last year.