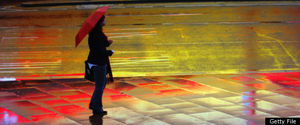 Boston -- Health officials said Sunday that one sample of Massachusetts rainwater has registered very low concentrations of radiation, most likely from the Japanese nuclear power plant damaged earlier this month by an earthquake and tsunami.
John Auerbach, the Massachusetts commissioner of public health, said that radioiodine-131 found in the sample - one of more than 100 that have been taken around the country - has a short life of only eight days. He said the drinking water supply in the state was unaffected and officials do not expect any health concerns.
Nevada and other Western states also have reported minuscule amounts of radiation, but scientists say those presented no health risks.