Reporting from Hackleburg, Alabama - The tornado that destroyed Hackleburg attacked the little town's first line of defense.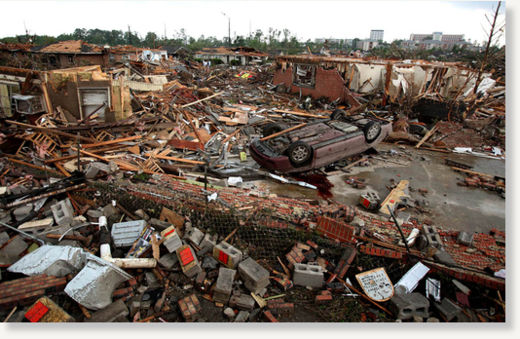 It leveled the town's tiny police station and crushed the police cruiser of Officer Jeremy Marbutt, who emerged unscathed after taking cover in the old town jail, built of steel and concrete.
It destroyed the fire station and blew away the roof of the town hall, where 69-year-old Mayor Douglas Gunnin survived to continue serving the town's 1,500 constituents.