He's made his name with a controversial show that catches would-be internet sex perverts in televised stings.
But now Chris Hansen has found himself on the receiving end of his own hidden camera tactics, after the married NBC anchor was secretly filmed on an illicit date with a blonde television reporter 20 years his junior.
Hansen, 51, has allegedly been having an affair with Kristyn Caddell, a 30-year-old Florida journalist, for the last four months.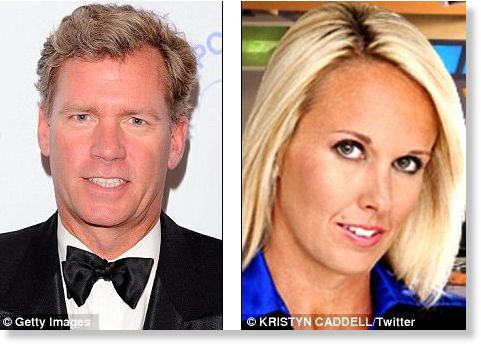 Last weekend he was recorded taking Miss Caddell on a romantic dinner at the exclusive Ritz-Carlton hotel in Manalapan, before spending the night at her Palm Beach apartment.
Hansen, who has two young sons, was caught in an undercover sting operation arranged by the
National Enquirer.