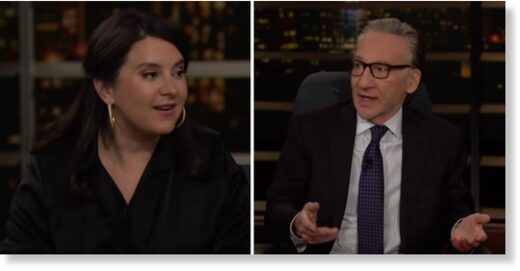 Weiss said that the COVID-19 restrictions will be "remembered by the younger generation as a catastrophic moral crime."
Journalist and author Bari Weiss appeared on TV host Bill Maher's show Friday night and delivered an impassioned discourse on the COVID-19 narrative.
"I'm done with COVID. I'm done!" declared Weiss as the crowd applauded. "I went so hard on COVID. I sprayed the Pringle's cans that I bought at the grocery store. I stripped my clothes off because I thought COVID would be on my clothes. Like, I did it all. I watched Tiger King. I got to the end of Spotify. We all did it, right?"
"No, we didn't all do it," responded a serious Maher.
"Well, here's the thing: a lot of us
did
do it," the
former New York Times editor
continued.
"And then we were told, 'You get the vaccine. You get the vaccine and you go back to normal.' And we haven't gotten back to normal."