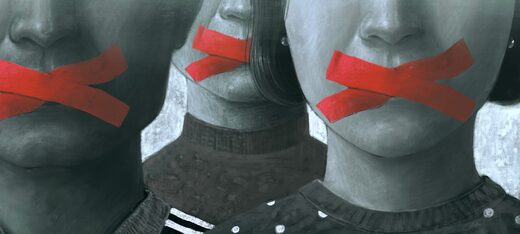 Censorship imperils cultures and civilization. When governments and elites prohibit speaking or writing without threats, shaming, or epithets meant to shut down discussion, free thinking dies. People also die.
A
censorship industrial complex
grew around Covid hysteria, which began as a war on a virus. New full-blown wars, with guns, bombs, tanks, and planes, and thousands dead now explode around us as free speech is lost in wars' rubble, and propaganda buries truths.
With money and massive influence, private for-profit industries like pharmaceutical companies, capture US agencies, such as the Food and Drug Administration and the Centers for Disease Control, that then bolster industry profits rather than protect public health. Similarly, captured politicians help corporations profit from wars, as Marine Corp Brigadier General Smedley Butler notes in his book,
War is a Racket
and as Dwight D. Eisenhower warned against in his
1961 Farewell Address.
Corporate and government elites get rich from wars based on lies, such as wars in Iraq and Afghanistan - and they sit rich now in retirement.
What truths might we uncover, sifting through wars' rubble?
Children and young people didn't need Covid shots as they were at little risk from serious illness from Covid, and some countries
stopped recommending them
. Yet, vaccines are a main source of revenue for pediatricians. A "pandemic of the unvaccinated" never happened though entertainers, highly paid media figures, and politicians
viciously maligned
those who waited or declined a Covid shot.