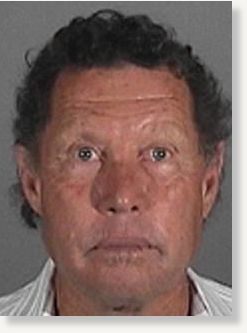 A woman who claims she was raped by a man she met on Match.com, who she later found out had convictions for sexual battery, is suing the dating website.
The woman, an entertainment executive from California, is demanding that the website screens all its members for sexual predators.
Her lawyer Mark L. Webb is asking for a temporary injunction barring the site from signing up more members until his client's demands are met.
He said: 'They are a very powerful and successful online dating service, and they have the means to do this.'
He described his client, known in the lawsuit as Jane Doe, as an Ivy League graduate who works in film and television.
She met her her alleged assailant, Alan Paul Wurtzel, last year at a cafe in West Hollywood.
She said he seemed charming and so agreed to see him again. After the second date, however, he allegedly followed her home and forced himself on her.
Mr Wurtzel's attorney has described the incident as 'a consenting sexual encounter.'