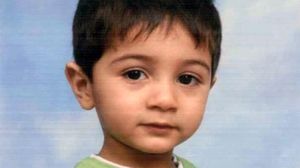 A search for a missing autistic boy remains focused on a part of the Mille Iles River, near a waterfront property where three-year-old Adam Benhamama was last seen alive.
Police increasingly suspect that the young boy, who is also unable to speak or hear, fell into the river after he went missing on the weekend.
Benhamama was playing outside with his sister at a home of a family friend in Laval, Que., whom the two siblings were visiting with their father.
The boy slipped out of sight during a game of hide-and-seek while his father was momentarily inside the house.
The boy's absence was quickly reported to police, who brought in dogs, ATVs, extra officers and eventually divers to try to find him.