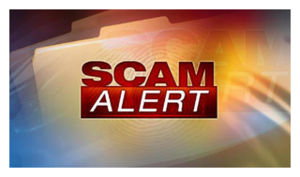 Washington - A little-known but widely used federal database meant to protect Americans from fraud has itself become a major source of mischief and misery.
Crooks are pocketing fraudulent tax refunds after filing returns with personal information about recently deceased people found in the Social Security Administration's Death Master File, which is widely available on the Internet, federal authorities and consumer experts say.
The Internal Revenue Service - citing data it is making public for the first time at the request of Scripps Howard News Service - estimates that tax filers improperly submitted 350,000 returns on dead Americans this tax season, improperly seeking $1.25 billion in refunds.
Parents who recently lost a child are increasingly targeted by these thieves, experts say. Armed with the deceased child's Social Security number and other personal information, the crooks falsely claim them as dependents and have the refunds routed to them.
Among the victims is Matt Pilcher of Potomac, Md., who still grieves over the 2010 death of his daughter, Ava, from lung disease following her premature birth. Pilcher's 2010 income tax filing was rejected by the IRS because someone else claimed Ava as a dependent.
"All we really have is her memory and her name," Pilcher said. "For someone to try to take that, to steal that, to appropriate that for themselves - it's beyond reprehensible."