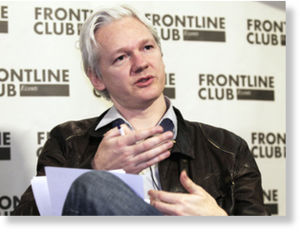 The Australian government has blamed WikiLeaks for a "reckless, irresponsible and potentially dangerous" disclosures of secret information. It is also delaying the release of diplomatic cables on the matter after the US expressed concern.
Last week Anna Harmer, an official of Australia's Attorney General wrote to a legislator that "debate about the WikiLeaks matter is not about censoring free speech or preventing the media from reporting news,"
The Sydney Morning Herald
reports. She also confirmed the government's focus on WikiLeaks' "reckless" and "unauthorized" disclosure of classified material.
In the meantime, Australia's Department of Foreign Affairs and Trade has delayed the release of sensitive diplomatic cables related to Julian Assange and WikiLeaks until Assange's extradition from the UK to Sweden has been finalized.
The move came after US authorities expressed concerns over the disclosure of US-Australian cables regarding WikiLeaks. They asked Australia that Washington be consulted on future Freedom of Information releases.