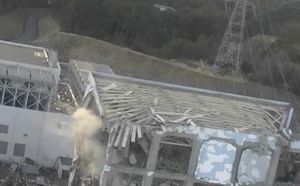 Tokyo - The unfolding disaster at the Fukushima nuclear reactors follows decades of falsified safety reports, fatal accidents, and underestimated earthquake risk in Japan's atomic power industry.
The destruction caused by last week's 9.0 earthquake and tsunami comes less than four years after a 6.8 quake shut the world's biggest atomic plant, also run by Tokyo Electric Power Co. In 2002 and 2007, disclosures the utility had faked repair records forced the resignation of the company's chairman and president and a three-week shutdown of all 17 of its reactors.
With almost no oil or gas reserves of its own, Japan has made nuclear power a national priority since the 1960s. Japan has 54 operating nuclear reactors - more than any other country except the United States and France - to power its industries, pitting economic demands against safety concerns in the world's most earthquake-prone country.
Nuclear engineers and academics who have worked in Japan's atomic power industry spoke in interviews of a history of accidents, faked reports, and inaction by a succession of Liberal Democratic Party governments that ran Japan for nearly all of the postwar period.