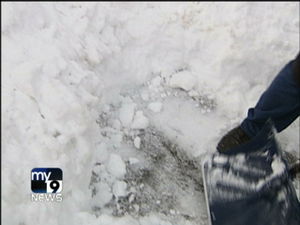 Snow plows have been out in full force in Wayne, N.J. since the storm hit. But some people who are digging out claim, some operators are plowing them right back in.
It's causing snow plow rage.
Nancy Snyder's husband is a public works employee. She says an angry resident attacked him with a bucket of salt.
"He sees the red face. He sees the anger in the resident. He sees the swinging bucket. And he even says, 'Roll down that window or I'm going to bust you in the head with it.' And boom," Snyder says.