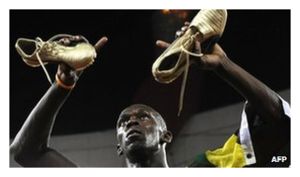 Consumers could be wasting their money on sports drinks, protein shakes and high-end trainers, according to a new joint investigation by BBC Panorama and the
British Medical Journal.
The investigation into the performance-enhancing claims of some popular sports products found "a striking lack of evidence" to back them up.
A team at Oxford University examined 431 claims in 104 sport product adverts and found a "worrying" lack of high-quality research, calling for better studies to help inform consumers.
Dr Carl Heneghan of the Oxford University Centre for Evidence-Based Medicine led the independent research into the claims made by the makers of sports drinks, protein shakes and trainers.
In the case of Lucozade Sport, the UK's best-selling sports drink, their advert says it is "an isotonic performance fuel to take you faster, stronger, for longer".