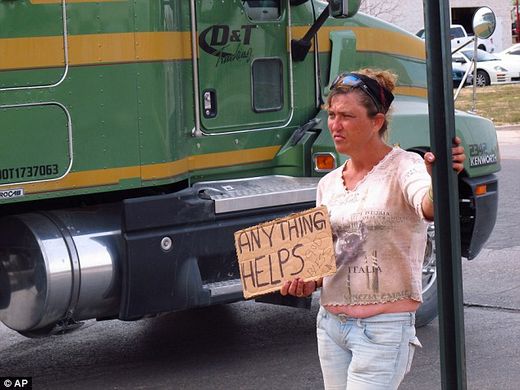 Two police officers in Midland, Texas were
reprimanded
for a contest to see who could confiscate the most cardboard signs from homeless panhandlers, despite the fact that panhandling is not illegal in the city.
The officers, Derek Hester and Daniel Zoelzer, were suspended for three days without pay and, according to Police Chief Price Robinson, "reminded to respect individual rights and human dignity."
"We want to respect people, no matter who they are - homeless, whatever," he continued. "That situation's been dealt with. Those officers understand."
An attorney with the Texas Civil Rights Project, Cassandra Champion, said that "the fact that they are making sport out of collecting the personal property of homeless individuals could be seen as them targeting these individuals for discriminatory harassment. Simply holding a sign is absolutely a protected part of our free speech."