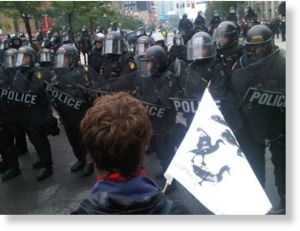 A roving band of violent G20 protesters is running amok in Toronto's financial district.
The protesters, dressed like the anarchist group Black Bloc, have taken over the streets smashing bank windows as riot police defend Toronto's summit security zone.
Police have moved into the area and are clearing pedestrians from surrounding streets.
Riot police armed with a tear gas cannon and gas masks are holding a line north of the zone.