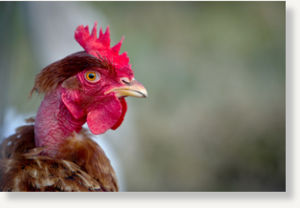 Connecticut's agriculture commissioner says the collapse of a chicken coop due to heavy snow has killed 85,000 chickens.
Commissioner Steven Reviczky said Thursday the incident at Kofkoff Egg Farm in Bozrah occurred Jan. 27 and the number of chickens killed was reported to the state recently. He says the dead birds were incinerated.
It was not immediately clear how much KofKoff farm lost from the incident. Its officials did not immediately return a call for comment.