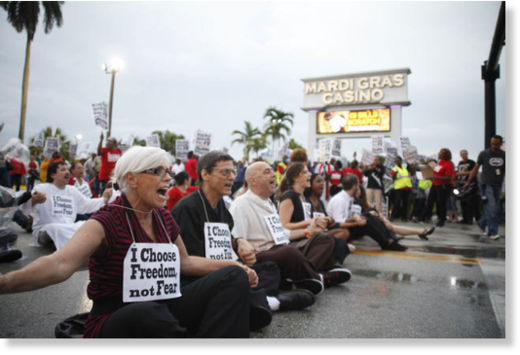 Police arrested 23 protesters for trespassing when they blocked the entrance to Mardi Gras Casino in Hallandale Beach.
The Miami Herald
reports the arrests came around 7:30 p.m. Tuesday as the protesters gathered to complain about what they consider union-busting tactics by the casino. They were also demanding that the casino reinstate workers who were fired after trying to unionize.
Hallandale Beach Police say about 100 protesters blocked the west entrance to keep patrons from entering the casino. Police and casino officials warned them they were trespassing. The protesters who refused to leave were arrested.