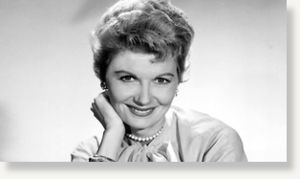 What's mom worth? On the one hand, you could say that she's "priceless." On the other? "$61,436 a year."
That's according to Amy Danise, senior managing editor of Insure.com, a website that supplies insurance information. Danise and her colleagues divided up mom's function into 14 different jobs (cook, driver, nurse, etc.), then used Bureau of Labor Statistics on hourly wages to see how much you'd have to pay if mom were outsourced.
If you didn't have her, for example, you might have to spend $6,285 a year on transportation (taxi driver or chauffeur, priced at $13.43 an hour). For cleaning, you'd have to pay a maid or housekeeper $9.40 an hour, or $7,104 a year.
You'd pay $300 a year for haircuts.
And therein lies one problem with this argument: Do you really want mom to cut your hair?
How many people, if they had a choice of using mom or a professional hairstylist or cosmetologist would use, well, mom? I mean, she's nice and all. She made your lunch for all those years. But do you really want her giving you a permanent?