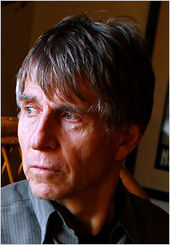 Tuscon - A victim of the
shooting spree
here that killed six people and wounded 13, including Representative Gabrielle Giffords,
was arrested Saturday after he spoke threateningly at a televised forum intended to help this stricken city heal
, the police and witnesses said.
The man, J. Eric Fuller, 63, a military veteran who supports Ms. Giffords, was involuntarily committed for a 72-hour mental health evaluation, said Jason Ogan, a spokesman for the Pima County sheriff's office.
The sheriff's office has forwarded charges against Mr. Fuller of threats and intimidation, as well as disorderly conduct, both misdemeanors, to the county attorney's office, Mr. Ogan said.
Mr. Fuller, who was shot in the left knee and back on Jan. 8, was among several victims, medical personnel and others who attended a special forum at St. Odilia Catholic Church hosted by Christiane Amanpour to be televised Sunday on ABC.