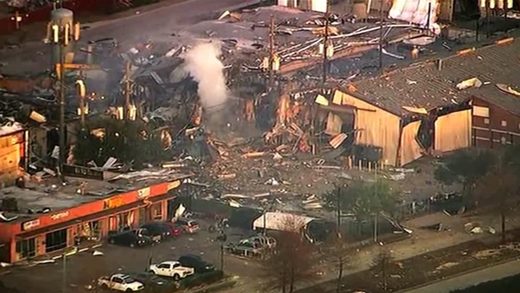 A massive explosion at a Houston manufacturing plant Friday morning killed at least two people, shook the entire region and destroyed multiple homes.
The blast occurred around 4:15 a.m. at Watson Grinding and Manufacturing in northwest Houston, fire and police officials said.
According to officials,
two employees seen running from the plant said they smelled gas just before the explosion occurred.
At least one homeowner was hospitalized, officials said.