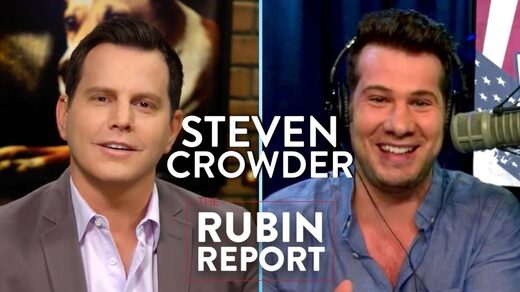 Dave Rubin of The Rubin Report talks to Steven Crowder (Host,
Louder with Crowder
) and Bill Richmond about their Facebook lawsuit, the ongoing conservative censorship by Big Tech, and why cancel culture has created so many secret celebrity Republicans.
Steven first discusses the social media censorship he has been dealing with for years and why Facebook censorship was the final straw. Was Facebook throttling the 'Louder With Crowder' channel? Is political censorship the reason that his election livestream was removed without any explanation? Is conservative speech being censored on social media platforms? These are questions that will now have to be answered in court as Steven sues Facebook for fraud in his internet censorship lawsuit.
Steven discusses the difficulty of having a conservative news Facebook business. Facebook is constantly changing it's rules or simply not telling anyone what the rules are. Conservative media is in such demand that even big tech conservative censorship has not been able to prevent the successes like
Louder With Crowder
or
The Ben Shapiro Show
.