Brutal security forces move in as government refuses to be cowed by warning of international sanctions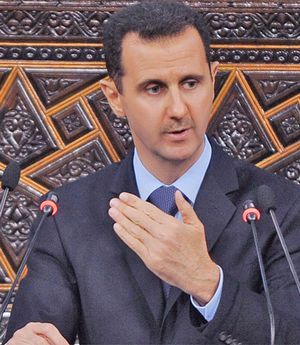 Syria's feared secret police raided hundreds of homes yesterday as authorities stepped up attempts to crush the pro-reform movement amid tentative signs of coordinated action by world leaders against the regime.
Forces were reportedly massing outside the north-western city of Baniyas last night amid fears that the government was planning an assault on a second rebellious city, where two weeks ago soldiers tried to quell protests against President Bashar al-Assad.
Thousands of army troops and tanks stormed the southern city of Deraa on Monday, killing at least 20 people in what appeared to be pre-emptive action against opposition to Assad rather than a response to demonstrations.