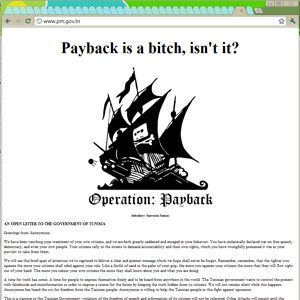 Following the arrest of five people in Britain in connection with the "Operation Payback" cyber-attacks in support of WikiLeaks, the FBI announced mass raids across the United States in connection with the case.
"FBI agents today executed more than 40 search warrants throughout the United States as part of an ongoing investigation into recent coordinated cyber attacks against major companies and organizations," a bureau press release
states
.
Though the bureau did not say if any individuals were arrested during the raids, it did confirm a link between the US raids and the arrests in Britain. The bureau said suspects, if charged, could face up to 10 years in prison.
The police actions indicate that governments on both sides of the Atlantic are determined to prevent hacktivists from taking revenge against companies that ceased to do business with WikiLeaks following the release of US State Department cables late last year.