Given that policy makers in Washington D.C. say they want to see democracy alive and well in the Arab world, why, really, are they so alarmed by what is happening?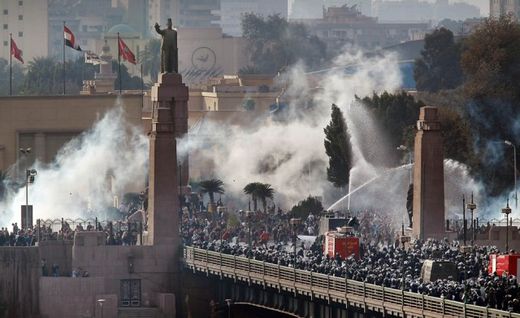 If more and more Arabs breach the wall of fear that has prevented them for decades from demanding their rights, expressing their rage at the corruption and repression of their governments and at regime impotence in the face of Israel's arrogance of power, there's one question above all others America's policy makers will have to ask themselves. Who do we need most if America's own real interests are to be best protected - the Arabs or Israel? And that, of course, begs the mother and father of all questions for them: Is Israel our most valuable ally in the region or our biggest liability?
Eisenhower was the first and last president to contain Zionism's territorial ambitions. Kennedy might have been the second if he had been allowed to live. But from Johnson to Obama, and whether they really believed it or not (I think most if not all of them didn't), every American president has paid extravagant lip-service to the idea that Israel is the U.S.'s most valuable ally in the Middle East.