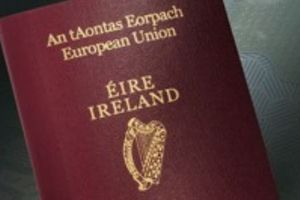 The Republic of Ireland is expelling a Russian diplomat after an investigation found the identities of six Irish citizens had been used for providing fake passports for Russian spies.
The Russian intelligence services faked the Irish passports for Russian spies working in the United States, said an Irish foreign ministry statement, adding that Moscow's action was "completely unacceptable."
In response, Ireland asked the Russian diplomat to "leave this jurisdiction" without specifying a date, the ministry said, according to the state-funded BBC.
In July 2010, the US deported 10 Russian agents after uncovering a spy network in the country, accused of infiltrating policymaking systems and reporting back to Moscow.
The case was part of the biggest US-Russia spy swap since the Cold War.