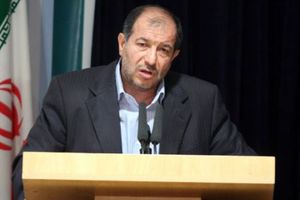 Iran's interior minister has accused the intelligence agencies of Israel, the United States, and Britain of involvement in the recent terrorist attacks on two Iranian nuclear scientists.
The arrested agents confessed that they received equipment and training from the Mossad, the CIA, and MI6, Iranian Interior Minister Mostafa Mohammad Najjar said in Tehran on Saturday.
He also promised that the country's security forces would track down the ringleaders of the attacks.
Najjar also said that the Interior Ministry has been ordered to take special measures to provide protection for the elite and scientists, adding that the investigations would continue until the main perpetrators of the terrorist attacks are caught.