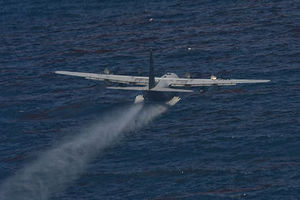 It took over a year, but earlier this month the Environmental Protection Agency finally released a partial list of the chemical components in
oil dispersants
used to "clean up" portions of the BP oil spill in the Gulf of Mexico.
EPA
released a list
of the 57 ingredients in all of the dispersants eligible for use in oil spills and identified the specific ingredients of some of them - in particular, Dispersit, Mare Clean, and COREXIT 9500 and COREXIT 9527, which were used in response to the oil disaster in the Gulf.
"This disclosure was long overdue," said Earthjustice attorney Marianne Engelman Lado. "These dispersants were used in massive quantities, nearly 2 million gallons, exposing workers, community residents, and wildlife to toxic chemicals, without adequate information about whether they were adding injury to the already tragic circumstances."