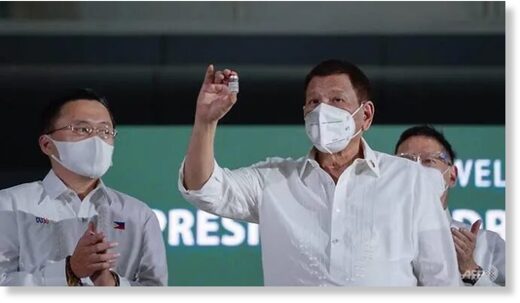 Philippine President Rodrigo Duterte has ordered police to arrest anyone not wearing a mask properly, including below the nose, as the country battles to contain surging COVID-19 infections.
Duterte issued the directive after a meeting with his COVID-19 task force - where everyone except him was seen wearing the mandatory face covering - an official video released late Wednesday showed.
Thousands of people have been punished for violating COVID-19 rules since the end of March, when restrictions were tightened in the capital and surrounding provinces after a spike in cases.
The justice secretary and police chief have urged officers to fine offenders or make them do community service instead of arresting them, following the death of a man forced to do a hundred squats as punishment for breaking curfew.