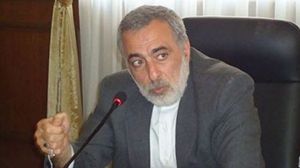 A senior member of Iran's Majlis says the Israeli regime will be the first entity to fall victim in case of a potential military intervention by the United States in Syria.
Iran's Majlis Director General for International Affairs Hossein Sheikholeslam stressed on Monday that
a military strike on Syria is very unlikely, but added that if it actually occurred, "the first victim... would be the Zionist regime (Israel), because the Syrian military... can launch a major offensive on" Israel and "flatten the place that is tied to the US's national security."
On August 23, US Defense Secretary Chuck Hagel said the Pentagon was positioning military forces as part of "contingency options" provided to US President Barack Obama regarding Syria.