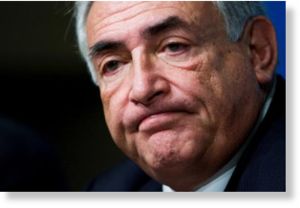 Former IMF chief Dominique Strauss-Kahn is to be questioned next week by police investigating an alleged prostitution ring in Lille, northern France, a police source said.
The former finance minister, who left the International Monetary Fund (IMF) last May to face attempted rape charges in New York that were later dropped, had publicly demanded to be interviewed in the separate Lille case.
Strauss-Kahn has been summoned for 3:00 a.m. EST on Tuesday, the source said, confirming a report in
La Voix du Nord
newspaper on Saturday. He is to be taken into custody and questioned for up to 48 hours, according to the regional daily.
Messages left for Strauss-Kahn's Paris attorney were not immediately returned.
Once seen as a likely contender against French President Nicolas Sarkozy in upcoming elections, Strauss-Kahn bowed out of public life after his U.S. arrest on allegations that he attempted to rape a Guinean hotel maid.