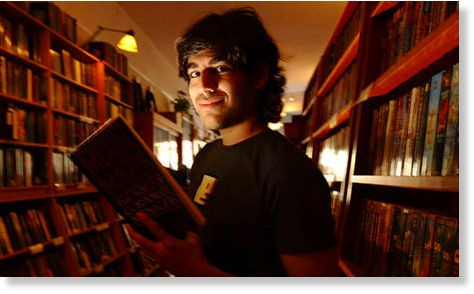 Governments are determined to control the internet, and if hackers like Swartz get in the way, they will be crushed
.
On 11 January, a young American geek named Aaron Swartz killed himself, and most of the world paid no attention. In the ordinary run of things, "it was not an important failure", as Auden put it in
Musée des Beaux Arts
.
About suffering they were never wrong,
The old Masters: how well they understood
Its human position: how it takes place
While someone else is eating or opening a window or just walking dully along
But Swartz's death came like a thunderbolt in cyberspace, because this insanely talented, idealistic, complex, diminutive lad was a poster boy for everything that we value about the networked world. He was 26 when he died, but from the age of 14 he had been astonishing those of us who followed him on the internet. In 10 years he had accomplished more than most people do in a lifetime.
In the days following his death, the blogosphere
resounded
with expressions of grief, sadness and loss not just from people who had worked with him, but also from those who only knew him from afar - the users of the things he helped to create (the RSS web feed, social news website Reddit, the Creative Commons copyright licences, for example), or those who had followed his scarily open and
thoughtful blogging
.