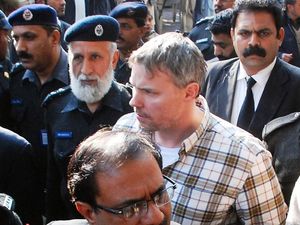 American official Raymond Davis, arrested in the Pakistani city of Lahore for gunning down two armed men, had "close links" with the Taliban and was "instrumental" in recruiting youths for the militant group, a media report said on Tuesday. The claim about his links to Tehrik-e-Taliban Pakistan was made to
The Express Tribune
newspaper by unnamed police officials in Punjab province, a day after US media reported that Davis was working for the CIA as a security contractor.
"The Lahore killings were a blessing in disguise for our security agencies who suspected that Davis was masterminding terrorist activities in Lahore and other parts of Punjab,"
a senior official of Punjab Police was quoted as saying by the daily.
"His close ties with the Tehrik-e-Taliban Pakistan were revealed during the investigations... Davis was instrumental in recruiting young people from Punjab for the Taliban to fuel the bloody insurgency," the official was quoted as saying.
Call records retrieved from mobile phones found on Davis had allegedly established his links with 33 Pakistanis, including 27 militants from the banned Taliban and Lashkar-e-Jhangvi, sources were quoted as saying by the newspaper.