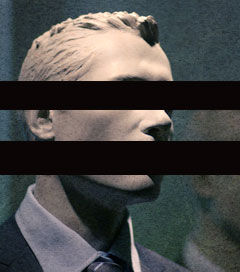 How does political censorship work in liberal societies? When my film,
Year Zero: the Silent Death of Cambodia
, was banned in the United States in 1980, the broadcaster PBS cut all contact. Negotiations were ended abruptly; phone calls were not returned. Something had happened. But what?
Year Zero
had already alerted much of the world to the horrors of Pol Pot, but it also investigated the critical role of the Nixon administration in the tyrant's rise to power and the devastation of Cambodia.
Six months later, a PBS official told me, "This wasn't censorship. We're into difficult political days in Washington. Your film would have given us problems with the Reagan administration. Sorry."
In Britain, the long war in Northern Ireland spawned a similar, deniable censorship. The journalist Liz Curtis compiled a list of more than 50 television films in Britain that were never shown or indefinitely delayed. The word "ban" was rarely used and those responsible would invariably insist they believed in free speech.
The Lannan Foundation in Santa Fe, New Mexico, believes in free speech. The foundation's web site says it is "dedicated to cultural freedom, diversity and creativity." Authors, filmmakers, poets make their way to a sanctum of liberalism bankrolled by the billionaire Patrick Lannan in the tradition of Rockefeller and Ford.
Lannan also awards "grants" to America's liberal media, such as Free Speech TV, the Foundation for National Progress (publisher of the magazine
Mother Jones
), the Nation Institute and the TV and radio program Democracy Now! In Britain, Lannan has been a supporter of the Martha Gellhorn Prize for Journalism, of which I am one of the judges. In 2008, Lannan personally supported the presidential campaign of Barack Obama. According to the Santa Fe New Mexican, he is "devoted" to Obama.