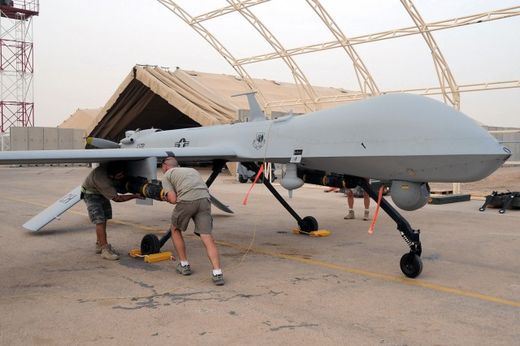 Moammar Gadhafi's forces are killing Libyan civilians and pushing back rebel forces, NATO air strikes be damned. So it's time to send in the drones.
Thursday marks the end of
U.S. strike missions in Libya
. In a press conference, Defense Secretary Robert Gates and Gen. James Cartwright, the vice chairman of the Joint Chiefs of Staff, announced that armed Predator drones have been approved for use in Libya. They flew for the first time on Thursday, but "the weather wasn't good enough, so we had to bring them back," Cartwright said.