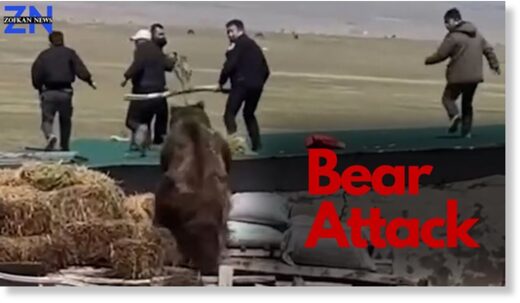 In a shocking incident in a Chinese village, a bear attacked police officers on the roof of a barn. The terrifying encounter was captured on video and has garnered widespread attention.
The footage shows the officers attempting to escape from the bear as it charged at them on the rooftop. While there are unconfirmed reports of a person being attacked by the bear, further investigation is needed to verify these claims.
The incident highlights the delicate balance between humans and wildlife, prompting authorities to look into measures for coexistence and wildlife conservation. The affected individuals are receiving support, and efforts are being made to raise awareness about human-animal conflicts.