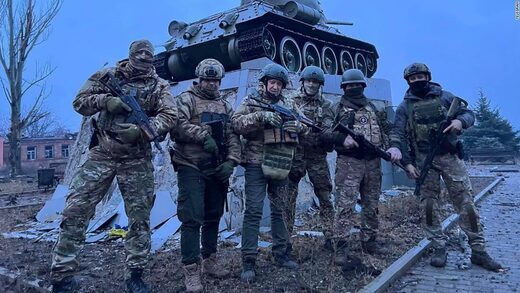 Head of Russia's most prominent mercenary firm Wagner Group, Yevgeny Prigozhin, has issued an unexpected call for the Kremlin to declare an end of the war in order to consolidate territory already gained.
A Friday statement by Prigozhin released by his
press service
suggested it's time to declare 'victory' and to focus on fully establishing Russian control over the occupied territories of Ukraine.
"For the authorities [of the Russian Federation - ed.] and for society as a whole, it is necessary to put some kind of bold full stop in the 'special military operation',"
the Wagner chief said
The rare statement
continued
: "The ideal option is to announce the end of the special military operation,
to inform everyone that Russia has achieved the results that it planned, and in a sense, we have really achieved them
. We have ground a huge number of soldiers of the Armed Forces of Ukraine and can report to ourselves that our task has been completed."
"Theoretically, Russia
has already received this full stop by destroying a large part of the active male population of Ukraine, by intimidating another part of it that has fled to Europe."
Prigozhin went on
: "Russia has cut off the Azov Sea and a large chunk of the Black Sea, seized a fat chunk of Ukraine's territory, and created a land corridor to Crimea,"
and stressed that Russia can "gain a firm foothold, cling to the territories that already exist".
But he noted that
"If earlier Ukraine was part of former Russia, now it is an absolutely national-oriented state".
This comes as Wagner is spearheading the largely successful offensive to capture Bakhmut and surrounding areas of Donetsk region. At least 80% of the largely destroyed city is currently in Russian hands.
A Russian defense ministry briefing on Saturday
said
"Wagner assault units have successfully advanced, capturing two districts on the northern and southern outskirts of the city." Western media too has generally acknowledged the Russian forces' steady advance.