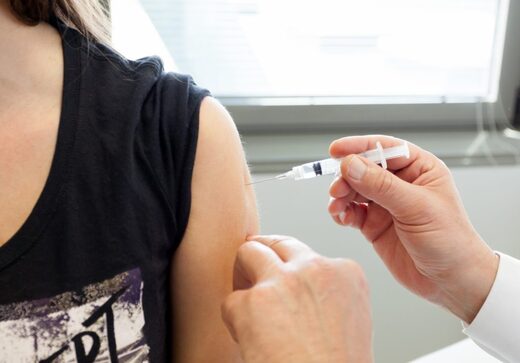 The government's case for implementing mandatory Covid-19 vaccinations for NHS staff in England has failed to address how the health service will cope when thousands of staff leave their jobs as a result, a report has warned.
A
new report,
published today by the House of Lords Secondary Legislation Scrutiny Committee, has ruled that the government's
evidence for the move was "broad-brush" and "superficial"
.
"The house may expect to be provided with some very strong evidence to support this policy choice, and DHSC has signally failed to do so" Committee report
It added that
the potential benefits of the proposal seemed "disproportionately small"

, given the subsequent costs for recruitment and the disruption it would have on the health service
.
Comment:
So, were it not for NHS staff willing to sacrifice their livelihoods by threatening to quit, the vaccinate mandate would likely have gone ahead, despite there being no evidence that they were necessary.
Note that these same considerations weren't given to the estimated 50,000 unvaccinated care home staff or the residents they provide care for, because that mandate was pushed through just under a month ago, and already care homes are
closing
or suffering a
dangerous
lack of staff. Meanwhile we were told that these mandates were necessary to protect the vulnerable.
Earlier this month, health and social care secretary, Sajid Javid, revealed that following a public consultation, full vaccination against Covid-19 would become compulsory for all health and social care staff in England who have face-to-face contact with patients.
The move to make
Covid-19 vaccination a condition of deployment has already came into force this month for staff working in care homes for adults.
Subject to parliamentary approval, it would be extended to include NHS staff, as well as those working in the independent and local authority sectors, and become enforceable from April 2022.
The rule will not apply to those with a medical exemption or those who have no direct contact with patients or service users as part of their role.
At the time, Mr Javid said introducing mandatory vaccinations in the NHS would help to avoid preventable harm as well as protect patients, staff and the health service itself.
But today, the Lords committee scrutinising the proposals has outlined several key concerns about the quality of evidence supplied to support the proposed legislation.
In its new report, the group said
there was a lack of detail from the Department of Health and Social Care (DHSC) on the impact that the move would have on the health service
.
The government's explanatory notes are "silent on what contingency plans DHSC is making to cope with expected staff losses when these regulations take effect", said the report, which warned the problem was "likely to be particularly acute in London".
Comment:
That's because London has a larger ethnic minority population than the rest of Britain, and these minorities are known to be higher represented amongst those choosing to not
suffer
the vaccines.
Estimations from the DHSC suggest that,
of the 208,000 currently unvaccinated workers in the health service, the proposed legislation would see 54,000 (26%) additional staff being vaccinated
against Covid-19, noted the report.

Comment: Meaning that 54,000 do not want the jabs and only coercion will result in their submission.


However, the policy would also see
126,000 (61%) leaving their jobs because of "non-compliance" with the new requirement
, it added.
Comment:
Taken together, that's over 208,000 NHS workers who
do not want
the injections; these are the same staff who have been on the frontline during the contrived crisis, and have witnessed the fall out from the vaccine roll out, that they still do not want the jabs is very telling.
"This seems a disproportionately small gain for legislation that is anticipated to cause
£270m in additional costs and major disruption to the health and care provision at the end of the grace period,"
said the report.
Comment:
This wouldn't just be 'disruption', this would cause direct harm and death due to a lack of sufficient care. Moreover, what's to say that spending hundreds of millions would get the qualified and committed staff needed to run the NHS? There's already a
shortfall
of 50,000 doctors, many are
thinking
of quitting, so finding right staff is only going to become more difficult.
"The house may expect to be provided with some very strong evidence to support this policy choice, and DHSC has signally failed to do so."
"DHSC has provided no single coherent statement to explain and justify its intended policy" - Lord Hodgson
The content of the government's explanatory notes was "minimal"
, added the committee, "giving only a high-level overview of the policy
without giving an adequate description of how the legislation will apply in the real world or what its consequences may be"
.
In addition, it stressed that expert
advice from the Scientific Advisory Group for Emergencies (SAGE) and the Joint Committee on Vaccination and Immunisation was "alluded to, but never presented for scrutiny"
.
The committee also criticised the DHSC for
failing to include "practical detail" within its legislation proposal around how key expressions, such as "face-to-face"
, will be applied.
Commenting on its report, Lord Hodgson of Astley Abbotts, chair of the Secondary Legislation Scrutiny Committee, also
condemned the government for not providing an "impact assessment" for the move
.
"DHSC has published a very broad-brush document they call an 'impact statement', but this is no substitute for a thorough 'impact assessment' which should have been integral to the policy development process," he said, noting the accompanying explanatory notes were also "superficial".
He added: "We fully support high levels of vaccination, but DHSC is accountable to parliament for its decisions and
needs to give us a clear statement of the effect of these regulations, the effect of doing nothing and any other solutions considered, so parliament fully understands all the consequences of what it is being asked to agree to
.

Comment: One would think that if the evidence was weighted in favor of vaccine mandates, it would have been provided. Since it has not been, one can assume that the case is very weak indeed.


"This is particularly important when the NHS is already under such pressure," he said.

"DHSC has provided no single coherent statement to explain and justify its intended policy

, and this undermines the ability of the House to undertake effective scrutiny of the proposed legislation."
Helen Donovan, Royal College of Nursing professional lead for public heath, said today's report "echoes many of the concerns" raised by the college during the government's consultation.
"RCN have been clear that nursing staff in all frontline roles should take up the offer of vaccination to protect themselves, their patients and families," she said.
"It is vital for government and employers to continue to engage with the small minority who have chosen not to have the vaccine up to now."

Comment: A 'small minority' that the NHS cannot function without.


Ms Donovan added:
"The unintended risk of making the vaccine compulsory is that it undermines potential approaches to supporting and discussing the issues with people.
"It risks staff leaving an already vulnerable health and care workforce and it also potentially risks jeopardising trust in future vaccine programmes, who have not yet chosen to have the vaccine."
The Department of Health and Social Care has been contacted for comment.