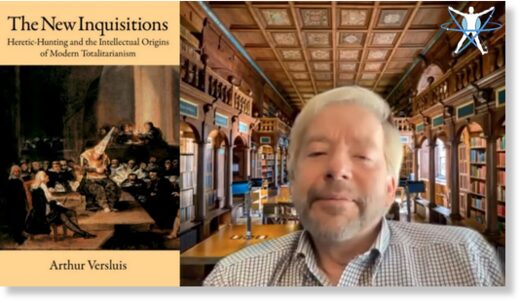 Arthur Versluis
, professor of religious studies at Michigan State University, is the author of many books and an expert on Western mysticism and esotericism, especially the Christian theosophic tradition. He's also an expert on the intellectual origins of totalitarianism, the subject of his excellent 2006 book,
The New Inquisitions
.
Today on MindMatters we talk with Arthur about a range of subjects: totalitarianism, ponerology, gnosis, Christian mystics, decentralization, and the "mystical state," a vision of politics informed not by dualistic and secular philosophy, but the mystical center of the spiritual life - the topic of his
2011 book of the same name
. Arthur also talks about
his latest book
, a conversation with psychologist and Christian theosophist Robert J. Faas.
MindMatters on LBRY
Running Time:
01:14:08
Download:
MP3
— 68 MB