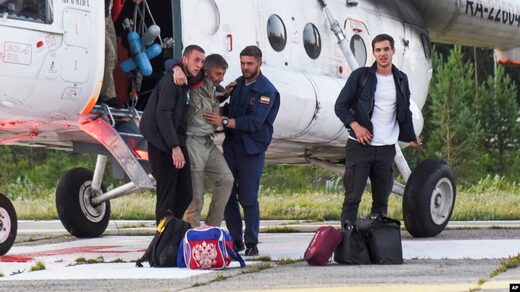 The plane disappeared from radar in the Bakcharsky district of the Tomsk region, according to emergency services.
Rescue crews have located the An-28 plane that went missing
in the Tomsk region
of Russia, the Russian emergency services' press service told RIA.
The aircraft
made a hard landing, the press service clarified, adding that it was found by a helicopter
at around 2:36 pm
Moscow time.
According to the press official,
all passengers and crew survived the incident and none of them sustained any serious injuries
.
The An-28 earlier disappeared in the Bakcharsky district of the Tomsk Region, prompting a search operation.
According to the Chief Directorate of the Ministry of Emergency Situations, the crash beacon of the plane, travelling from Kedrovy to Tomsk, went off at around 1 p.m.
There were
14 passengers (including four children) on board, as well as three crew members
.
Additional helicopters have been dispatched to the landing site to evacuate the passengers.
Investigative authorities in the region have launched a criminal probe into a "breach of air traffic safety regulations and aircraft operation".
Earlier this month, an An-26 aircraft flying from the city of Petropavlovsk-Kamchatsky crashed,
killing
all 28 people on board. It is believed to have collided with a cliff due to poor visibility.