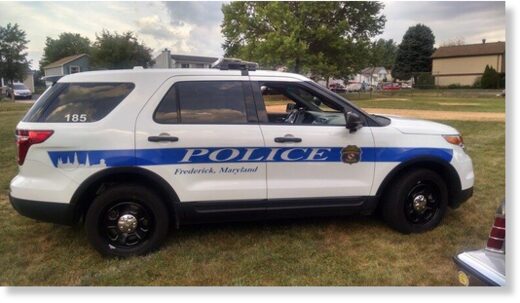 Two people suffered severe injuries near Army base Fort Detrick on Tuesday after a now-deceased Navy medic shot them, according to authorities.
"The U.S. Navy can confirm there was an active shooter incident at Fort Detrick, MD involving U.S. Navy Sailors," a spokesperson for the Navy Office of Information said in a statement obtained by the Washington Examiner.
Frederick Police Chief Jason Lando said in a Tuesday afternoon
press conference
that the shooter was a 38-year-old Navy Hospital Corpsman, Fantahun Girma Woldesenbet. He added Woldesenbet was brandishing a rifle.
"We can confirm that [Woldesenbet] is an active member of the Navy at the rank of E-4," Lando added.
Authorities responded to reports of gunfire on Progressive Drive near the base at around 8:30 a.m. local time,
said
department spokesman Allen Etzler at a news conference near the scene.
"We are on scene responding to an active shooter in the 8400 block of Progress Drive," the Frederick, Maryland, police
wrote
on
Twitter
Tuesday morning. "Currently there are male two victims, and one suspect is down."
Etzler told the Washington Examiner the two victims who were shot sustained "life-threatening" injuries and were transferred to a nearby shock trauma center. Their names and ages were not immediately revealed. Lando said in an afternoon update one of the victims is expected to be released from a medical facility Wednesday, while the other person remains in critical condition.
The male shooter entered a business at the Riverside Tech Park that caused people inside to flee the scene, Lando
said,
according to the Associated Press. It was not immediately clear if the attack took place inside or outside the building.
The suspect then drove around 10 minutes to Fort Detrick, where he was shot by Army base personnel after they followed him.
"We have two different scenes. All I can tell you is that we have confirmed there is only one shooter. The public is no longer at risk. Everyone is safe," Lando said.
Brig. Gen. Michael Talley said Woldesenbet was assigned to the base but did not work there. Officials said an investigation is underway. Authorities have not yet disclosed a motive.
Fort Detrick is roughly 52 miles northwest of Washington, D.C., in Maryland.