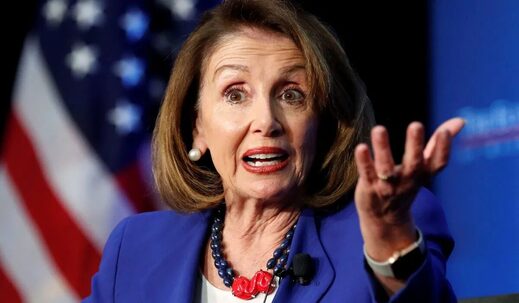 Less than a week before the first presidential debate, House Speaker Nancy Pelosi said she still doesn't think Joe Biden should face off against President Trump.
The California Democrat said on Friday her concerns have nothing to do with the Democratic nominee, noting she has no doubt Biden would be "excellent," but rather, they are about Trump's relationship with the truth.
"I just think that the president has no fidelity to fact or truth and, actually in his comments the last few days, no fidelity to the Constitution of the United States," Pelosi said on
Morning on CBS
. "He and his henchmen are a danger, with their comments, are a danger to our democracy."
"Why bother?" she added.
Pelosi
first said
Biden should skip all the debates a month ago. Biden refused to consider boycotting the debates and told MSNBC he would be
a "fact-checker on the floor" of the contests
.
Biden declining to show up would give Trump and his allies more ammunition to attack the former vice president for "campaigning from his basement" during the coronavirus pandemic. On Thursday, Trump
mocked Biden for calling a "lid"
on public activities before 9 a.m.
Trump recently
told the
Washington Examiner
that he and Biden should take drug tests
before the debates, speculating, without presenting evidence, that Biden improved his debate performance later in the Democratic primary season by taking drugs. Trump
generated controversy on Wednesday
when he declined to commit to a peaceful transfer of power as he discussed concerns about the potential for voter fraud with widespread mail-in voting, saying, "The ballots are out of control."
Three presidential debates
are scheduled between Tuesday and Oct. 22, with
the first one
being moderated by Fox News Sunday anchor Chris Wallace and taking place in Cleveland.
Biden
holds a wide lead over Trump in most national polls
. There are 39 days until Election Day.