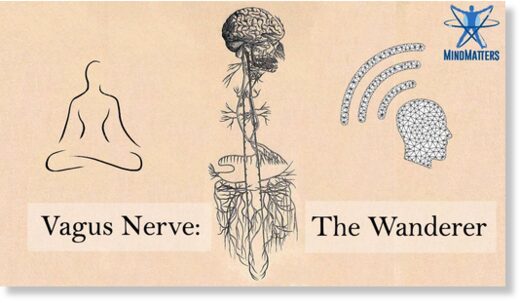 What does meditation or contemplation have to do with our physiology? And what is the possible connection between our autonomic nervous system and a coherent theory of psi? Today on MindMatters we bring together three topics: contemplative practice (see our
interviews
with Fr.
Joseph Azize
), first sight theory (see our interview with Dr.
Jim Carpenter
), and Stephen Porges's polyvagal theory, as discussed in a recent book by Stanley Rosenberg,
Accessing the Healing Power of the Vagus Nerve
.
Porges's work on the two branches of the vagus nerve, and the states of consciousness they are involved in, has important implications for physical and mental health. But the connections may go even further than that, into areas considered spiritual or even paranormal. The states facilitated by ventral vagus nerve activation have a lot in common with the conditions most conducive to eliciting psi, both in the lab and in everyday life. And together they may explain certain features of contemplative states and practices.
Running Time:
01:11:32
Download:
MP3
— 65.5 MB