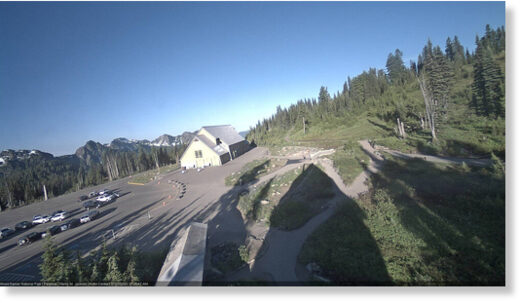 The last remnants of winter are finally gone from Paradise Ranger Station with the official "snow melt out" being declared last week on July 21.
The snowpack is considered gone when less than 2 inches of water equivalent snow are observed at the weather station, which sits at 5,400 feet along Mt. Rainier National Park.
The July 21 meltout is later than the typical date of July 11th, though the past 40 years the average meltout date was around July 13th, according to research meteorologist Mark Albright.
The snow has melted out as early as May 24th in 1941 (and it was May 27 in the ultra mild winter of 2015) and as late as August 25th in 1974.
Long range forecasts are trending toward a possible La Nina winter which would give high odds of an above-normal snowpack and that the snow will hang out at Paradise next summer beyond its usual meltout date as well.