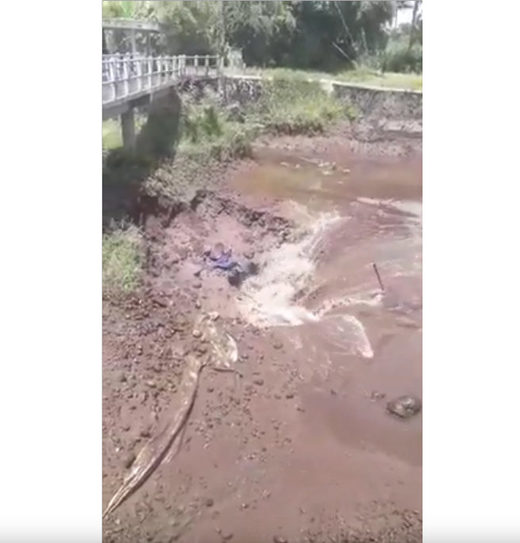 Normally, rivers flow horizontally. Now the water of this river in Babadan Village, Indonesia disappears in a deep sinkhole underground, drying up the stream. Very disturbing, isn't it?
This Youtube video was first uploaded today by the chef of the National Disaster Management Agency (BNPB), Sutopo Purwo Nugroho, via his twitter account @Sutopo_PN:
As seen in both videos,
the water is vanishing in a deep and probably very large underground hole
. Freaky! Hopefully the river will not completely disappear.