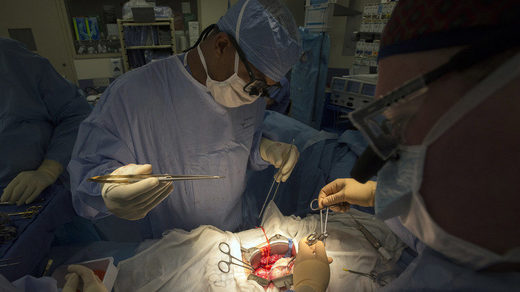 A Colorado hospital is accused of mistakenly removing the kidneys of a woman who turned out to be perfectly healthy. She is now dependent on dialysis and faces a seven-year wait for a transplant.
Doctors at the University of Colorado Hospital told Linda Woolley she had to get her kidneys removed because pathology tests suggested she likely had kidney cancer. The 72-year-old had the operation in May.
However, a biopsy from March seen by KDVR shows
"no evidence of malignancy"
and says the results are "consistent with a benign process," KDVR
reports
.
Another biopsy was taken after the organs had been removed, and it showed
"no evidence of carcinoma" and that there was "no mass lesion" found.
Woolley described her ordeal as "a big mistake, big mistake.
" She is now dependant on a dialysis machine to do the work of her missing kidneys. She is hooked up to the machine three days a week for four hours at a time. The average waiting time for a kidney donor is seven years in the US, and she is not yet healthy enough to get a place on the transplant list.
"My life was totally changed," she said. "Dialysis is no picnic no matter how used to it you get, it robs you of your life."
The hospital has reportedly not apologized or offered an explanation to Woolley. A spokesperson told KDVR, "I don't have any information for you about this."
RT has contacted the hospital to get more information but has yet to receive a response.
"It is terrifying because you have no choice when you go into a hospital," Wooley said. "You trust that you're going to be taken care of."
Days after KDVR shared Woolley's story, five people contacted the news outlet volunteering to donate one of their own kidneys to Woolley. Unfortunately, none of them have the same blood type as hers, which is O+.