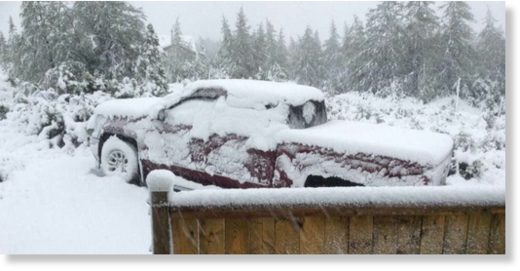 It's a white day in parts of central Newfoundland with some snow accumulating.
It's mixed with rain
but parts of the region are pure white
and highway workers are reminding drivers to slow down.
The mixture will continue for the better part of the day with temperatures in the low single digits.
Snow is falling in some regions of the province this morning. Please drive cautiously and leave a safe distance between your vehicle and the one in front of you. #nltraffic pic.twitter.com/aUI2ER9RzP

— Transportation & Works NL (@TW_GovNL) June 26, 2018